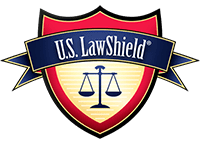 What You Say WILL Be Used Against You…
TIME: 7:00 PM CT
DATE: Monday, July 13, 2020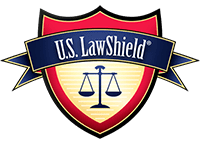 U.S. LawShield is the nation's leading legal defense for self-defense program, dedicated to protecting you if you're ever forced to defend yourself or your loved ones. If you want the powerful protection of a U.S. LawShield membership on your side, activate your membership now.
The information provided should not be construed as legal advice or as the creation of an attorney-client relationship. It is not an endorsement or solicitation for any service, and no product or service is being endorsed or solicited. The information provided is "as is" without any representations or warranties, express or implied, and should not be relied as an alternative to individual legal advice. If you have any specific questions about any legal matter, you should consult the attorney of your choice.
All legal services are provided by independent third-party program attorneys. U.S. LawShield, LLC, Texas LawShield, LLC, and certain affiliates are not law firms, but pre-paid legal services companies or similar entities regulated under state law, which provide benefits and coverage for their members. Membership in the U.S. LawShield Legal Defense for Self-Defense Program is not a guarantee of any particular outcome. U.S. LawShield, LLC is underwritten by Fortegra Companies in many states where the entities conduct business as the policy administrator for an insurance company. Fortegra Companies are rated A- (Excellent) for financial strength and operating performance by A.M. Best. In these states, all of our products are underwritten by one of the following Fortegra companies, depending on the state: Lyndon Southern Insurance Company, Response Indemnity Company of California, Blue Ridge Indemnity Company and Insurance Company of the South. 100% of the insurance administration, technology, and customer service is provided here, in the USA. To view the terms applicable to your state, please visit: www.uslawshield.com/member-signup.
Under section 107 of the Copyright Act of 1976, allowance is made for "fair use" for purposes such as criticism, comment, news reporting, teaching, scholarship, education, and research.