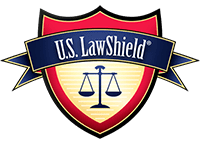 Coronavirus, Your Gun Rights, and The Laws You MUST Know…
ACTIVATE YOUR MEMBERSHIP
U.S. LawShield is the nation's leading legal defense for self-defense program, dedicated to protecting you if you're ever forced to defend yourself or your loved ones. If you want the powerful protection of a U.S. LawShield membership on your side, activate your membership now:

ACTIVATE YOUR MEMBERSHIP
The information provided should not be construed as legal advice or as the creation of an attorney-client relationship. It is not an endorsement or solicitation for any service, and no product or service is being endorsed or solicited. The information provided is "as is" without any representations or warranties, express or implied, and should not be relied as an alternative to individual legal advice. If you have any specific questions about any legal matter, you should consult the attorney of your choice.
The information provided does not guarantee or promise a specific legal outcome, positive, negative or otherwise. U.S. LawShield is a Legal Defense for Self-Defense Program. U.S. LawShield is not a law firm. Membership in the U.S. LawShield Legal Defense for Self- Defense Program is not a guarantee of any particular outcome. All legal services are provided by independent, third-party program attorneys who are part of the Program.