*This question is required.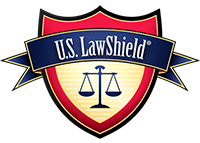 This Travel Quiz was produced for entertainment purposes. No legal advice is intended to be given. Reproduction of this material is prohibited without our written permission. All rights reserved.
All legal services are provided by independent third-party program attorneys. U.S. Law Shield, LLC, Texas Law Shield, LLC, and certain affiliates are not law firms, but pre-paid legal services companies or similar entities regulated under state law, which provide benefits and coverage for their members. U.S. Law Shield, LLC is underwritten by Fortegra Companies in many states where the entities conduct business as the policy administrator for an insurance company. Fortegra Companies are rated A- (Excellent) for financial strength and operating performance by A.M. Best. In these states, all of our products are underwritten by one of the following Fortegra companies, depending on the state: Lyndon Southern Insurance Company, Response Indemnity Company of California, Blue Ridge Indemnity Company and Insurance Company of the South. 100% of the insurance administration, technology, and customer service is provided here, in the USA.
To view the terms applicable to your state, please visit: https://www.uslawshield.com/member-signup/.
© Copyright 2020 U.S. & Texas LawShield | All Rights Reserved | Terms and Conditions | Privacy Policy