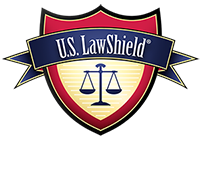 OVER 700,000 MEMBERS STRONG AND GROWING
WE ARE THE AUTHORITY IN LEGAL DEFENSE FOR SELF-DEFENSE.
DEDICATED TO YOUR PEACE OF MIND AS A LAW ENFORCEMENT OFFICER
U.S. LAWSHIELD® COVERS LAW ENFORCEMENT OFFICERS FOR ANY ON-OR OFF-DUTY INCIDENTS IN DEFENSE OF YOURSELF OR OTHERS.
Relax knowing you're protected with instant access to:
Zealous Legal Representation

U.S. & Texas LawShield Independent Program Attorneys will represent you in any legal proceeding — criminal or civil — should you ever need to use a firearm or other legal weapon to protect yourself, your life, or your property (on-or off-duty). Legal defense will be provided for all police investigations, pretrial proceedings, and both criminal and civil trials.

24/7/365 Attorney-Answered Emergency Hotline

The 24/7/365 Attorney-Answered Emergency Hotline is available exclusively to our members. The hotline is answered by a U.S. & Texas LawShield Independent Program Attorney, and your calls are confidential. The emergency hotline number is located on the back of the Member card, so it's always close at hand when you need it. Your lawyer is independent, representing YOU… not your agency.

Non-Emergency Access To Independent Program Attorneys

For non-emergency legal questions, call the non-emergency Member Services number during normal business hours and ask to speak to an Independent Program Attorney.

Gun Law Educational Materials

Membership comes with instant access to an exclusive media library of Defender Reports, education videos, state-specific gun law updates, newsletters, member stories, and so much more.

Customizable Memberships to Fit Your Lifestyle

• Gunowner Identity Theft Coverage
• Multi-State Protection
• Minor Children
• HunterShield

Not all add-ons are available in all states.
Current Special: Sign up today and we will waive your $19.95 set-up fee and give you two additional months free on your annual membership.
promo code – NNALEA
.
Current NNALEA Specials
Sign up today and we will:
Waive your $19.95 per person set-up fee;
Upgrade your membership to our Platinum Plus membership, locking in your rates for as long as you stay a U.S. LawShield member; and
Receive 14 months for the price of 12.* (Annual members only)

*14 months for the price of 12 promotion applicable to new annual memberships only. California residents are ineligible for certain promotions and/or discounts that are offered by U.S. LawShield, including the 14 months for the price of 12 promotion.

Please enter your NNALEA member number with your name in the First Name field.
Don't wait until after an incident to realize you have the wrong coverage.
Get the peace of mind that comes with knowing you are protected.
Select Your Coverage
Single
Membership
Monthly
$0.00
Select
Plan
Selected
Single
Membership
Annual
$0.00
Select
Plan
Selected
Single
Membership
Select
Two
Memberships
Monthly
$0.00
Select
Plan
Selected
Two
Memberships
Annual
$0.00
Select
Plan
Selected
Two
Memberships
Select
Customize your coverage
Select add-on coverage to fit your lifestyle
Multi-State
Coverage
More Info
Not Currently
Available In
Your State
Add for First
Membership
First
Membership
Add for Second
Membership
Second
Membership
Gunowner
Identity Theft
Protection
More Info
Not Currently
Available In
Your State
Add for First
Membership
First
Membership
Add for Second
Membership
Second
Membership
Not Currently
Available In
Your State
Add for First
Membership
First
Membership
Add for Second
Membership
Second
Membership
Bail Bond &
Expert Witness
More Info
Not Currently
Available In
Your State
Add for First
Membership
First
Membership
Add for Second
Membership
Second
Membership
Minor Children
Coverage
More Info
Not Currently
Available In
Your State
Add
Coverage
Coverage
Selected